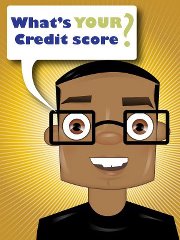 When you have you credit report in-hand you are able to make sure the dealerships treat you fairly, also you are in the position to wager a lower interest rate. Your car payment interest rate depends on how much you are willing to allow the finance company to charge you.
Please make sure you get a copy of your credit scores below:
Free Credit Score + 7-day Free Trial of 3-Bureau Credit Monitoring with Enrollment at CreditReport.com!
At times the car dealer will give you the highest payment possible because that will increase the amount of commission they receive when you drive the vehicle off the car lot. We do not like for customers to get taken advantage of in any way or form. This is why we like for you to sign-up and get a copy of your credit report and scores before going to the car dealer so you know where you are going, and what you need to do when it is time to refinance to a lower interest rate.
Feel free to Contact us if you may have any questions concerning a dealer taking advantage of you or not giving you the correct finance rate. Contact Us